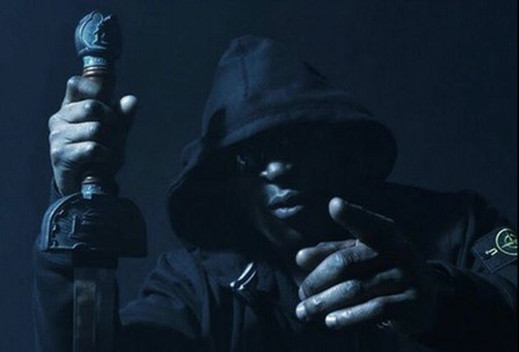 Known as "Sifu" (Teacher in terms of Chinese Martial Arts) by those close to him, KG-CHI is an MC with over 30 years love for the real Hip-Hop scene.

KG-CHI believes the same positive, committed and exuberant energy shown in Kung-Fu could be translated into the crews' love of Hip-Hop music. Hence the birth of Dantian Collective.

KG-CHI followed Hip-Hop since the late-80s early-90s days of Tim Westwood and was inspired to start his own moves in the game with a crew called Wesconek. He then took a sabbatical after the death of his sound engineer and close-friend Supa-Eye RIP (White City, Shepherds Bush) before returning a decade later with his AWA Kung-Fu brother Bulg West to form Chi Elements.

With over 30 years knowledge of Kung-Fu, which is a way-of-life, KG-CHI (aka "Spitfire General") is known to be fully dedicated with his passion for Hip-Hop beats/lyrics and concepts to the point of near obsession (with the same vigour as his training and teaching).

KG-CHI continues to teach AWA Martial Arts (continuing on the legacy of Sifu Master Alan Winner RIP) and has been to China & Hong Kong to further his knowledge from the teachings of Shaolin & Grandmaster Ip Chun.

Doggedly determined and dedicated, whether it's Wing Chun, Sanshou, Wushu, Tai-Chi, Meditation or Hip-Hop, KG-CHI sees no other way but to "do it 100% or else don't do it at all"! Not one to mince words, self-confessed Hip-Hop "puritan" KG-CHI plans to keep original Hip-Hop heads bopping along with the resuscitation of what is called real Hip-Hop.

Dantian Collective have begun a blueprint for the rebirth & recapture of the essence of 90s Boom-Bap Hip-Hop.
Chi Elements - No Drama (Prod Bulg)
Day Of The Crackle (KG-Chi Prod. Ay Em)